May 3, 2017
VBS – Register & Volunteer
June 4-7, 6:30-8:30pm

All kids, 0 months-6th grade, are invited to join us as we learn that we are uniquely wired and wonderfully made.
Day 1 – Amazingly and Wonderfully Made
Join us at 5:30pm in the Hangar for pizza and glow party fun. Wear your favorite glow gear.
Day 2 – Jesus Heals the Blind Man
Let's see how crazy your hair can be: it's crazy hair night!
Day 3 – The Good Samaritan
Tonight our theme is do a good deed. Bring in canned goods for those in need.
Day 4 – Salt and Light
You're a superstar. Dress like the superstar you are and don't forget your sunglasses!

---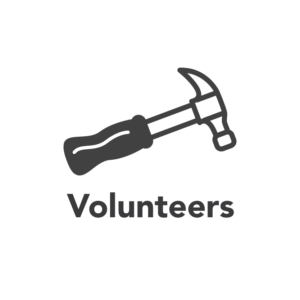 We need you! Opportunities are available in a variety of areas: crafts, classrooms, the kitchen, games and more. Your role as a VBS volunteer is to encourage, serve, and communicate the joy of the Lord to our children.
If you have questions about any volunteer opportunity, contact Monica or Megan.
---
Something For Adults, Too
Each night we are thankful to have a guest speaker in the Auditorium. Adults can use this time to rest, recharge and hear a lesson from some excellent teachers from Middle Tennessee.
Sunday, June 4 – Michael Strickland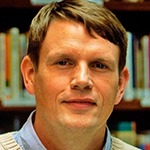 Michael and his wife Mary have been happily married for 19 years and live in Murfreesboro with their 3 children, Helen (13), Lila Beth (10), and Charlie (7). Michael is the Associate Dean of the Turner School of Theology at Amridge University, serving under Dean Rodney Cloud. Michael teaches classes related to the Bible, theology and math. He has degrees from Auburn (B.S. and Master's in Math), Lipscomb (Master's in Bible), and the University of Birmingham, England (PhD in Theology). Michael also serves as Teaching Minister at the North Boulevard Church of Christ.
Monday, June 5 – Rodney Cloud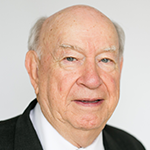 Dr. Rodney Cloud is dean of the Turner School of Theology at Amridge University in Montgomery, AL. He holds degrees from Lipscomb University (B.A.), Harding Graduate School of Theology (M.A.), George Peabody College of Vanderbilt University (M.A.), and Hebrew Union College (PhD). Dr. Cloud has authored several books and has contributed numerous articles for print and presentation at various Christian college lectureships. He is married to Juanita Johnson Cloud and has one son (David) and one grandson (Duncan). Dr. Cloud also serves as Prison Minister at the Hendersonville Church of Christ.
Tuesday, June 6, & Wednesday, June 7 – Steve Cummings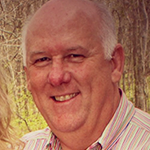 A graduate of the University of North Alabama, and Heritage Christian University, Steve Cummings has worked as a full-time minister for the past 26 years, serving three growing congregations. He is currently in his 15th year with the Tusculum Church of Christ as their pulpit minister. For the past 20 years, Steve has also worked as a Strategic Management Consultant to both churches and businesses – regularly speaking at lectureships and private workshops around the country, teaching dynamic communication skills that help in every area of business and church life. In 1987 Steve married his high school sweetheart, Deidra. God has blessed them with four awesome children: Jill (26), Jade (22), Josh (20), and Jacob (18).