I finished a quest last week. I finished watching all of the TV show, Cheers, in less than a year.
It must sound weird to read that a 24-year-old woman had a goal of watching a show that was popular in the 80s and early 90s. I mean, the show ended three years before I was born. However, at the start of quarantine, I wanted to watch a show that helped me escape the pandemic for a little while and made me laugh out loud. At that point, my parents suggested Cheers.
I easily fell in love with these characters—okay, maybe not Diane or Rebecca—and laughed harder at a TV show than any other. I confess that I easily cried when I got to the last episode in season eleven.
What is it about that bar in Boston that captured the world? The episodes are less than thirty minutes long, and they didn't have many season-long storylines. We didn't even see a lot of character development throughout the eleven seasons—especially with Norm and Cliff. So why did I cry over this show ending?
"…where everybody knows your name." I think that line from the show's iconic theme song is why I cried over the show ending. The show gave us a glimpse into these characters' lives as they became a community in a shared, beloved space.
The show reminded me of how much I took for granted with our community in our shared, beloved space and why it's so important for us to gather safely as a church now. Our Student Center is not Cheers in Boston, but our little community is still full of characters with their storylines and quirks.
The song and the show make me think of how Jesus called people by name constantly. He was personal with them from the very first moment they saw Him. Jesus knowing and saying their names showed them that He knew them. And that beginning to a relationship changed their lives.
It makes me think of Isaiah 43:1–2 (NIV).
"But now, this is what the Lord says—
he who created you, Jacob,
he who formed you, Israel:
"Do not fear, for I have redeemed you;
I have summoned you by name; you are mine.
When you pass through the waters,
I will be with you;
and when you pass through the rivers,
they will not sweep over you.
When you walk through the fire,
you will not be burned;
the flames will not set you ablaze."
Throughout the chaos of life, He calls us by name and He walks with us.
In the last episode of Cheers, one of Dr. Frasier Crane's last lines is: "Time goes by so fast. People move in and out of your life. You must never miss an opportunity to tell these people how much they mean to you."
We may not be able to go back to the way things were for a long time, but you know what we can do? We can reach out to people and show them that we know them. We can call them by name. We can write letters. We can text each other. We can call. We can Zoom. We can make an effort in our relationships with people and hold onto our community in new ways.
We can walk with each other through the chaos of life.
May this season of life teach us never to take things for granted and to constantly tell people how much they mean to us. May our community show people that we know their name.
Photo credit: Marcin Wichary | Creative Commons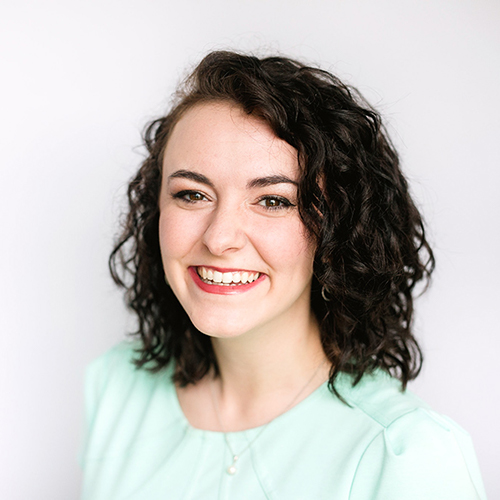 MacKenzie is the Student Minister at Hendersonville Church of Christ. Telling God's story through youth ministry is in her blood. Her father, Mike Lewis, was a youth minister for over 20 years, and her mother, Karen Lewis, has been an English/Speech and Theatre middle school teacher for 20 years. When she was 15-years-old, God called her to be a storyteller for Him through youth ministry.