The people of Hendersonville Church of Christ continue to step up and show compassion for those in need. While there are countless examples each week of these displays of compassion, two recent efforts shine through.
Food Drive for Christian Manor
On Sunday, April 30, we asked you to bring food for residents of Christian Manor. We usually stock the pantry in the fall. Given the overwhelming request for donations during the Christmas season and to better serve residents, we moved the food drive to April and simplified the process of shopping and donating. Your generosity was expected and arrived – blue bags full of food for our friends next door.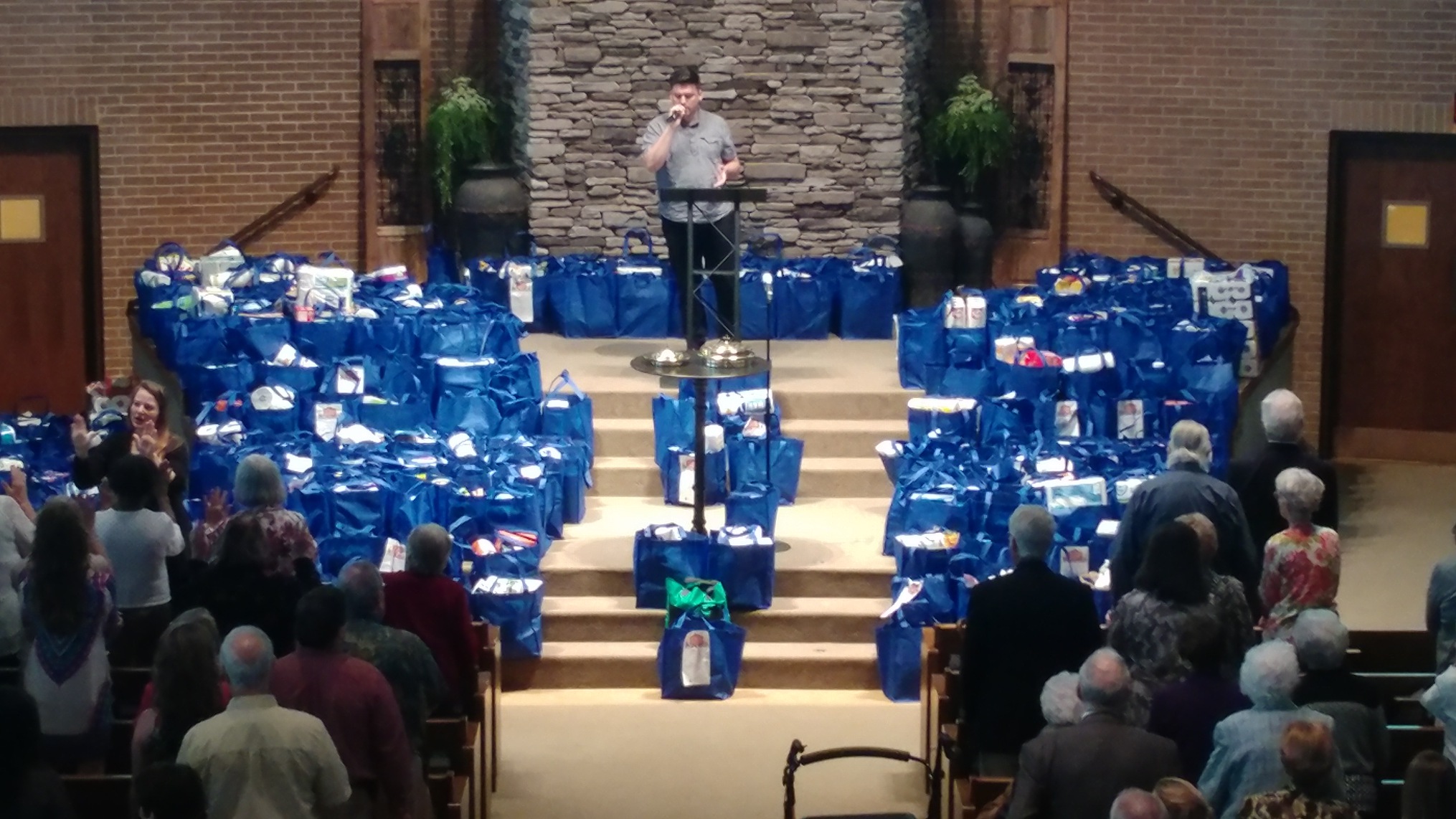 Help for Fire Victims
Then, on May 2, a fire destroyed part of Hickory Run, a nearby apartment complex. As a Red Cross shelter, we immediately made our facility a temporary home for victims.
We also made an urgent plea: we needed clothing for those staying at our building. You responded. We also provided food and other basic needs. This, of course, is possible because of your generosity: your financial gifts give us a central, relevant location in Hendersonville and allow us to reach out to our neighbors in need; your gifts of time offer Christ to our community; your gifts of prayer and kind words help our leadership respond quickly.
[su_button_hcc link="http://www.tennessean.com/story/news/local/sumner/hendersonville/2017/05/05/hendersonville-rallies-assist-fire-victims/101332896/"]Read the Article[/su_button_hcc]
Because of Jesus
Our compassion isn't on show for our own benefit. As a family, we are committed to Connecting Christ With Community. That means reaching out to those in need and doing so in the name of Jesus, the source of all Good in this world. It is because of what He has done for us that we gladly offer our lives and our service.