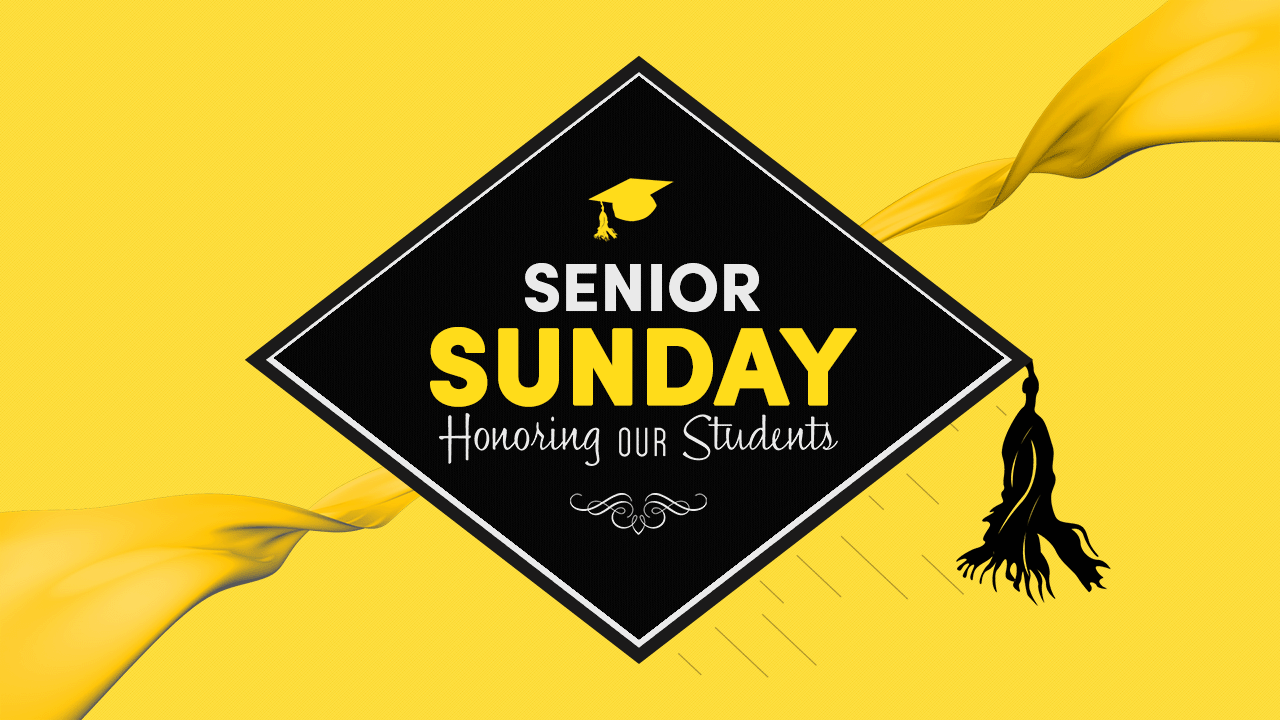 May 1, 9am Worship Gathering
We are recognizing this year's seniors and their parents and offering blessings on the next stage of their journey with God. After the Worship Gathering, all are then invited to join us for a reception in the Student Center at 10:15am. All Classes for Kids through 4th grade meet as usual. A Class for Adults is meeting in the Auditorium. All other adults are encouraged to visit the Student Center to celebrate with us.
For Students
We will honor you and your immediate families during the 9am Worship Gathering. We will call your name you will stand on the stairs of the stage.
We are issuing you a charge for your future. Then you go to the aisles for prayer. Each senior, their parents, and mentors are assigned an elder or minister to pray with and receive a Bible.
Meet in the Auditorium at 8:15am that Sunday morning to go over your spots. Do not be late!
Due April 20:
For the slideshow: five pictures, either physical photos or high-quality digital pictures (preferred). We need a baby picture, senior picture, and three of you growing up; any church group pictures
For your table: 8×10 photo in your choice of a frame; this is typically your senior photo
---
Register