Ladies' Soup & Salad Fellowship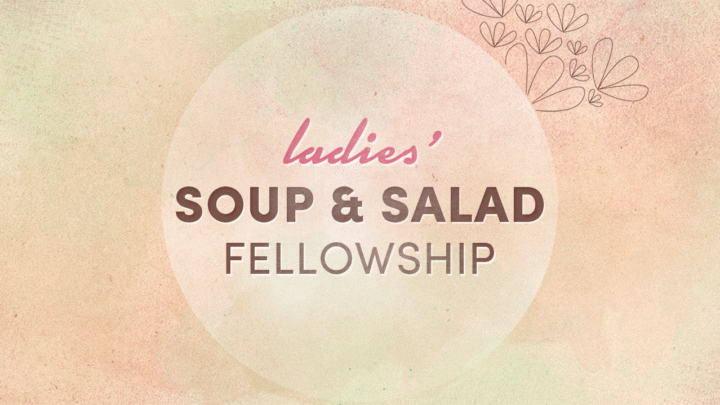 All ladies are invited to our annual soup and salad fellowship dinner on Monday, January 13, at 6pm in Room 418 (Tea Room). Our speaker for the evening is Bethany Anglin McClellan, a member of Fountain Head Church of Christ. Soup and drinks are provided. Volunteers are needed to bring desserts and salads.
Registration is also available in the Back Lobby today and on Sunday, January 12, or by contacting Debbie Anglin (615.859.7567).
Register