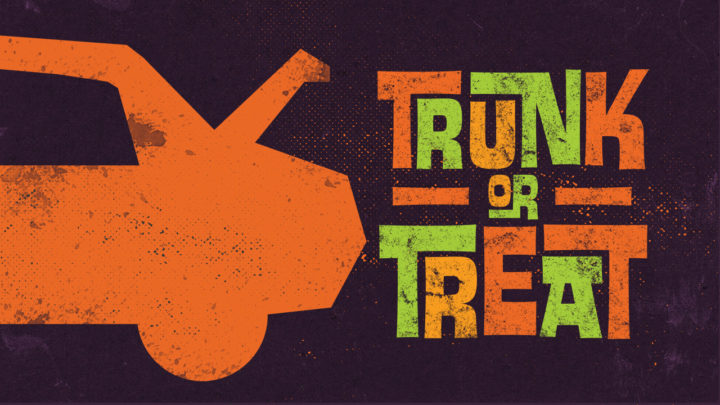 We have an opportunity to connect with our community during one of the most special events of the year – Trunk-or-Treat.
Participants incorporate a fun theme and interaction with their trunk, parking spot, table (provided) or a combination of all three. When registering, choose one spot or two spots together depending on your theme. Remember to expect hundreds of children. Plan activities and candy needs accordingly.
With the ongoing pandemic, the location and process of visiting trunks is different. Trunks are now located behind the Student Center and parking is available to guests anywhere else on campus. There is one entrance and one exit for the line of guest at trunks. As usual, trunk hosts receive full instructions prior to the event.
Host a Trunk
Other Ways to Help
We not only need hosts prepared but are also collecting candy prior to the event. Bring bags of candy (large variety bags are perfect) to the Front Lobby (behind corner desk) starting Sunday, October 11.
Are you unable to attend Worship Gatherings? No problem! Deliver your candy donation to the covered drop-off of the Main Entrance anytime from October 11–25.