I confess that I was that child who was a little contrary. When all the girls were wearing chevron, I wore polka dots. When One Direction was becoming popular, I played my Frank Sinatra and Broadway show tunes louder. When children my age were reading and becoming obsessed with The Chronicles of Narnia by C.S. Lewis, I stayed far away from it. Granted, I loved the movie that came out in 2005, but you couldn't persuade me to read the story.
In fact, I didn't read The Lion, the Witch, and the Wardrobe until my senior year of college when I took a class on C.S. Lewis himself. It wasn't until last autumn before I went to tour his house in Oxford, England, that I sat myself down and began to read the entirety of the series that would end up shaping my faith profoundly.
As frustrated as I was at myself for waiting so long to read these incredible books, I am grateful that I read them at an age when I could grasp incredible ideas and parallels to the Bible and to Jesus. I proudly admit that I sobbed at least once during each book because of the way that Lewis shows Jesus as the great lion, Aslan.
He describes Aslan in many ways throughout the books, but these are the three that significantly hit me when it comes to Jesus:
"He's not safe, but he's good."
"Aslan's on the move."
"He's wild, you know. Not like a tame lion."
As someone who grew up in the church and even had a parent as a minister, I unknowingly saw Jesus as a righteous figure in my life and not a relational person. I thought I had Him all figured out because of my church experience, because of my theology degree and because of my relationship with Him. I studied Him so I knew Him.
It wasn't until I sobbed through The Voyage of the Dawn Treader that I saw that I had desperately needed the Holy Spirit to engage my imagination so that I could clearly see Jesus outside of the box I had put Him in. I viewed Jesus as tame when that is not who He is. He does things that are surprising. He acts in ways that might seem illogical.
If we choose to follow this Lion of Judah then we have to realize that He is not safe, but He's good. Everything He asks of us will make us uncomfortable and feel unsafe. But He is good. Following Jesus requires us to be "untamed" like Him in the eyes of the world.
It might sound crazy, but I fell in love with Jesus through my adventures in these books. But isn't that what life is supposed to be like with Jesus? Going on surprising and out of the box adventures with Him and growing in love?
In the last book of the series, The Last Battle, all of the characters from each adventure are all experiencing the new Narnia together as we will one day experience the New Heavens and the New Earth. Aslan encourages them to go further up and further in to the Kingdom until they fully see Him and all of His glory.
"'The term is over: the holidays have begun. The dream is ended: this is the morning.' And as He spoke, He no longer looked to them like a lion; but the things that began to happen after that were so great and beautiful that I cannot write them. And for us this is the end of all the stories, and we can most truly say that they all lived happily ever after. But for them it was only the beginning of the real story. All their life in this world and all their adventures in Narnia had only been the cover and the title page: now at last they were beginning Chapter One of the Great Story which no one on earth has read: which goes on for ever: in which every chapter is better than the one before."
I hope the Holy Spirit shows you Jesus in new and fantastic ways. May you see Him on the move. Further up! Further in!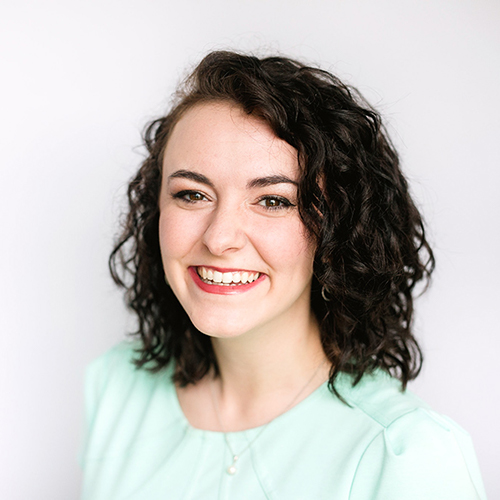 MacKenzie is the Student Minister at Hendersonville Church of Christ. Telling God's story through youth ministry is in her blood. Her father, Mike Lewis, was a youth minister for over 20 years, and her mother, Karen Lewis, has been an English/Speech and Theatre middle school teacher for 20 years. When she was 15-years-old, God called her to be a storyteller for Him through youth ministry.