I love music and I love listening to music. Consequently, my musical taste buds vary; I have a diverse musical palate. I think I have an ear for quality music and musicians. Obviously, not everyone would agree. As a teenager, my parents and I would wrestle over the kind of music I enjoyed listening to. They didn't always approve. In fact, I will never forget the day my dad entered our living room with a very specific cassette tape in hand, one that will remain unnamed. I assumed he had removed it from the tape deck in my 1979 Toyota Corona (yes – that's what it was called!). I recognized the expression on his face. I knew what the furrowed brow and stern gaze meant. Before I could defend my refined taste in music and musicians, with a flip of his wrist, he released the tape like a frisbee. I didn't have time to flinch. When he wasn't preaching, he pitched in a fast-pitch softball league. As it bounced off my forehead, I received the message loud and clear before he ever uttered a word.
Eventually, my forehead stopped throbbing and to my knowledge, that tape never made it inside my car again. Looking back, I can't say that I'd disagree with my parents now. Ironically, I still enjoy some of the genres of music from my youth but my taste buds have matured and my palate has changed over time. But, back to my initial statement: I love music. I really do. Moreover, I am intrigued by instruments of all kinds and love the variety of sounds that come from them. I've joked on more than one occasion about not having any musical abilities. I have family members and friends who are gifted musicians, but no one has ever ranted about me being an aspiring musician – nor will they. Playing an instrument is not in my wheelhouse. Regardless of my inability to play an instrument, I still appreciate musicians and their God given talents to create music.
Why all this banter about instruments? I was recently reminded through prayer of our identities as human instruments, created in Christ Jesus to do good works (Ephesians 2:10). Maybe you're like me and you can't play an instrument, but we are all instruments for God's work. With a bit of fine tuning, our lives operate as a symphony. That's why I love reading and praying prayers written by others. That's exactly what the Psalms are. The following prayer isn't found in the Psalms, and no one really knows who wrote it, but its attributed to Francis of Assisi:
Lord, make me an instrument of your peace.

Where there is hatred, let me sow love;

Where there is injury, pardon;

Where there is doubt; faith;

Where there is despair, hope;

Where there is darkness, light;

And where there is sadness, joy.

O Divine Master, grant that I may not so much seek

To be consoled as to console,

To be understood as to understand,

To be loved as to love.

For it is in giving that we receive;

It is in pardoning that we are pardoned;

And it is in dying that we are born to eternal life.

Amen.
This prayer is encouraging to me. The author recognizes our ability to make a difference in this world. We are equally capable of escalating chaos or ushering in peace. We can buy into and spread despair, or we can foster hope. We can perpetuate sadness, or we can cultivate joy. The author knows he is incapable of living in these ways without help, so he seeks assistance from the Lord to become the instrument he was created to be: one that sows love, grants forgiveness, lives by faith, fosters hope, brings light into darkness and cultivates joy. The second half of the prayer, demonstrates an authentic concern for "the other." When I regard others as better than myself and put their interests before mine (Philippians 2:3-4), I seek to console, to understand and to love.
God is at work among us and God is at work within us. As Kingdom co-workers (1 Corinthians 3:9), we must ask ourselves, how can we participate in the mission of God? He's already at work and we have endless opportunities to join in as instruments created in Christ Jesus to do good works – especially in the uncertainties of life. I wonder what we might see if we were to become more attentive and aware of God's activity amidst the storms. What kind of difference can we make in our homes, in our places of work, in the lines we stand in at the grocery stores and in the way speak to one another in our closest relationships if we accept the invitation to become instruments of peace, faith, hope and love? I hope you find this prayer meaningful and I encourage you to pray it daily.
Maybe you're like me and you can't play an instrument. Here's the good news, plenty of others can! However, we are all created to be instruments for God's ongoing work and with a bit of fine tuning, our lives can operate as a symphony of compassion in a broken and chaotic world. Imagine the church as orchestra playing the soundtrack of the Gospel. When others see us and hear us, may they see and hear the melody of Jesus Christ in our lives. May we be filled with and be in tune with the Holy Spirit and become the instruments we are created to be.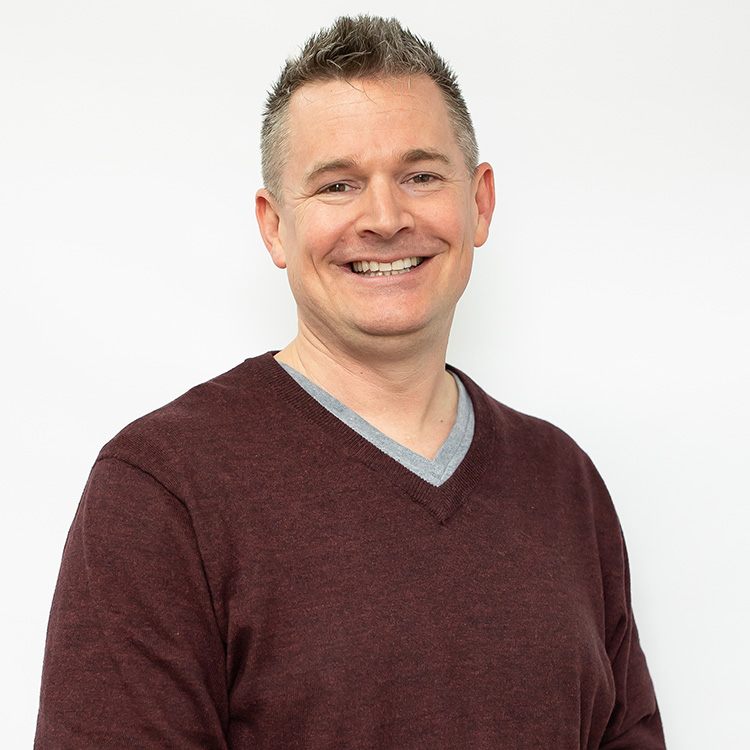 Jon Micah is the Family Discipleship Minister at Hendersonville Church of Christ. He is the husband to Jenn and dad to four amazing children, Christine, Lara, Jack, and Luke. He's an avid Houston Astros fan, occasional action chef, and loves camping and spending weekends with his wife in Chattanooga.