The leaves are falling. The smell of pumpkin permeates the atmosphere. Every store seems filled to the brim with fake autumn decorations: spiders, cobwebs, jack-o'-lanterns, and even leaves. Sometimes it feels like we are forcing a chilly and vibrant Massachusetts autumn into a humid and rusty Tennessee fall. I even started wearing sweaters in late September, hoping that I could will the weather to get cooler by my sweaty outfit choices.
Autumn seems to be the season where we try to force things to look a certain way so we feel like we fully experience these months of change. Who hasn't gone through a corn maze and picked pumpkins in 80-degree weather while wearing boots, flannel, and dark jeans? I know I can't be the only one. 
Then there is the inevitable and legendary choosing of a Halloween costume. "Who do I want to be this year?" What's the perfect costume to be funny/cute/look like I didn't try/look like who I wish I was? Okay, maybe not everyone openly admits to choosing their Halloween costume to look like who they wish they were, but when I was in preschool that started to be my motivation. For example, I wanted to look like Zorro because I wanted to be a sword-wielding hero who fought for justice.
I started doing theatre at age four, so it felt like Halloween year-round. To name a few: I pretended to be a Dickensian orphan, a Who from Whoville, a late 19th century Jew from Anatevka, Anne Frank's sister, a March sister during the Civil War, a flying boy from Neverland, a destitute girl in a tumultuous France, a 1960s television dancer, and an abnormal princess who could feel a pea under twenty mattresses. After years of acting as different characters, I learned something pretty substantial about pretending to be someone else.
Let your experience of researching, empathizing, and then stepping into the shoes of someone else teach you about something that's already inside you. I may not be the never-grow-up Peter Pan flying back and forth from London to Neverland, but I am an adult who cherishes never fully growing up herself. I may not be Jo March living during the American Civil War, but I am someone who fiercely loves her family, and stubbornly refuses to accept all of the limitations of being a woman. I may not be Zorro, but I am willing to step up and fight for those who may not be able to fight for themselves—sword-wielding still up for debate.
Isn't it ironic that we take time to choose and then create a costume to put off our old selves for one certain day when we are living in a season of change in itself? I think that's part of why God gave us a world of Octobers. We have a physical reminder that it's beautiful to move into a season of change.
The Bible often speaks of change, but one of my favorite verses is from Ephesians 4:22–24. "To put off your old self, which belongs to your former manner of life and is corrupt through deceitful desires, and to be renewed in the spirit of your minds, and to put on the new self, created after the likeness of God in true righteousness and holiness."
These verses make me think of costume changes. You have to take off the old self completely. You can't just take off sections of the old self and add pieces of the new self on top. Who is going to take me seriously dressed as Jo March from Little Women if I haven't completely taken off my Zorro costume? 
But in a more serious manner, who is going to take me seriously if I haven't fully embraced this role God has given me to play if I'm still trying to force myself to be someone I'm not? It's kind of like me dressing in sweaters for weather in Massachusetts when that's not where I live.
So while you are putting on the final touches for your Halloween costume this year, I challenge you to think a little bit about the qualities of that character. Are there any positive ones you already have you can emphasize more or some that you want to cultivate? If so, make the change! Put on your "new" self, and strive to be more like the One who created this beautiful autumn season.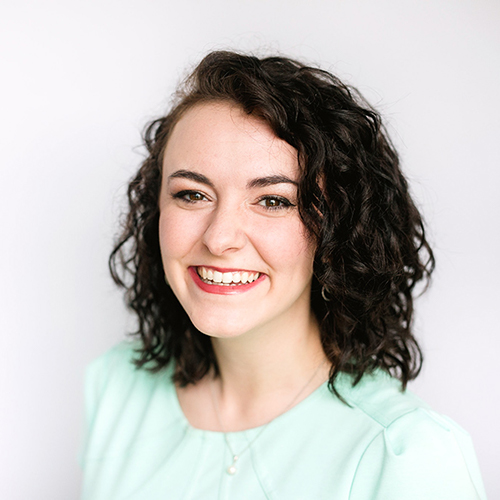 MacKenzie is the Student Minister at Hendersonville Church of Christ. Telling God's story through youth ministry is in her blood. Her father, Mike Lewis, was a youth minister for over 20 years, and her mother, Karen Lewis, has been an English/Speech and Theatre middle school teacher for 20 years. When she was 15-years-old, God called her to be a storyteller for Him through youth ministry.
Photo by Annie Nyle on Unsplash