I have read about so many people connecting to the Exodus story more than ever now. The beginning of 2020 seemed like it was full of plagues: the tornado, COVID-19, etc. We are in a time where the world is calling out to God asking for deliverance and for the terrors of the world to pass over us. I find it ironic that all of this is coming to a head around Passover and Easter. It seems like God is working within this chaos to show us more clearly who He truly is. "I am that I am."
Why should we celebrate Passover as Christians? The Passover meal is a shared remembering of the events through which God's mighty hand delivered Israel from slavery in Egypt. Since the Passover we observe is Messianic, we see that the Exodus story is a precursor to the ultimate deliverance humanity enjoys in Christ Jesus, our Moses. We see that the life, death and resurrection of Jesus fulfills many symbolic gestures found in this ancient meal. This meal provides us the context of Jesus' Last Supper with His apostles, the supper in which He instituted, what we commonly call the Lord's Supper or Communion. This night gives us insights into our Spiritual roots on many levels.
Our Student Ministry studied what it means to share the Table with others and the importance of feasting together constantly. The original plan was to end this series on Passover and invite all Student Ministry families to feast together in the Student Center. We even had a professor from Lipscomb, Dr. Holly Allen, who was going to lead us all in this historic and spiritual feast. It breaks my heart that we cannot do this. However, I believe that God will do more incredible things through this social distancing Passover than anything I could have asked or imagined by having families feast at home.
I have tried to make this as simple as possible for you all to celebrate this important feast together. I created a Passover List for you. It has all the information you need to prepare the Sedar meal including some recipes. There are very few ingredients that you will need to buy. Most will already be in your cabinet.
Most have never experienced Passover so I have a script for your family. It may feel awkward during the meal since you all will be reading and the rhythm of it is not normal to us. Just remember that every bit of it is symbolic and has a purpose. This is a feast of remembrance not for sustenance.
As you see in the script, every one has a role. Feel free to change the roles in the script so that it best fits your family. You will see that at one point there is a break to feast together. The traditional Sedar meal has very little food to eat. I recommend making a meal ahead of time. Your family's feast can be anything: taco bar, breakfast for dinner, pasta, etc. Have fun with it!
As serious as we should take this feast, we cannot forget that this is also a party! I want to provide you resources for a dance tutorial for a traditional Jewish celebration dance as well as a Passover playlist. I hope you all laugh, dance and sing unto the Lord!
Please take pictures/videos of your family's Passover feast and send it to us or tag us on social media and use #HCCPassover and #HCC_At_Home. We would love to hear how this experience goes for your family.
His love endures forever!
Resources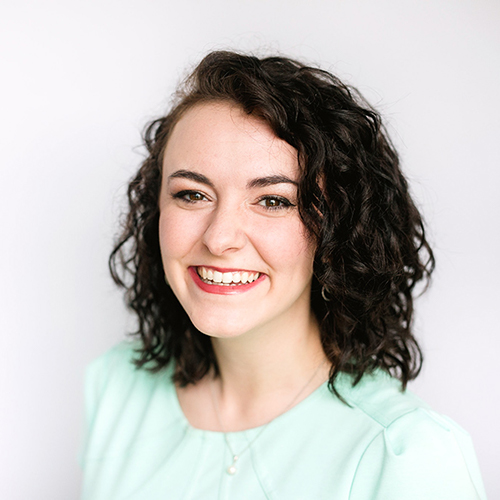 MacKenzie is the Student Minister at Hendersonville Church of Christ. Telling God's story through youth ministry is in her blood. Her father, Mike Lewis, was a youth minister for over 20 years, and her mother, Karen Lewis, has been an English/Speech and Theatre middle school teacher for 20 years. When she was 15-years-old, God called her to be a storyteller for Him through youth ministry.