"When life itself seems lunatic, who knows where madness lies? Perhaps to be too practical is madness. To surrender dreams — this may be madness. Too much sanity may be madness — and maddest of all: to see life as it is, and not as it should be!"

– Miguel de Cervantes


There once was a man—a crazy man, or in his words, "an idealist"—from an eastern country. A man with great wealth and an obsession for chivalry decides to leave his great estate one day to live out his revolutionary Quest. He fights a few enemies along the way like a true knight: giants of the time, close-minded people who can't see their worth, and even… his own madness. But what truly makes him crazy is that he sees goatherds as equals. He sees one prostitute as how she could be—sweetness itself. He challenges social orders, stigmas, and prejudices. And he truly without one single doubt believes that one man, scorned and covered with scars, can change the world if he sticks to the Quest.
Sounds a lot like Jesus, yes? I just described Miguel de Cervantes's Don Quixote de la Mancha. Don Quixote in the musical, Man of la Mancha, describes to the social outcast and prostitute, Aldonza, "it does not matter if you win or lose as long as you follow the Quest." So what is the Quest? To Don Quixote, it is to live out actions that bring about change in the world. To Jesus, it is to live in and live out the Kingdom of Heaven daily no matter if, as Don Quixote says, we win or lose. Our Quest is outlined in the Lord's Prayer.
As Jesus delivers His Sermon on the Mount, sitting on the mountainside surrounded by people and up above all of the social and personal expectations and limitations, Jesus explains that our prayer to our Heavenly Father should focus on two sections: God's glory becoming evident to all and our participation in living in and living out the Kingdom of Heaven daily. If you look at Matthew 6:9-15, there is an obvious divide in the middle of the prayer based off of pronouns: your and our. The first half focuses on our Father being honored and His Kingdom and His will reigning here as you can see from Matthew 6:9-10. The second half verses, 10-13, show that as ambassadors of His will, we ask for His provision daily as we live in and live out the Kingdom of Heaven. Through His and our own forgiveness and perseverance, we live out our mission—our Quest—in times of trial.
Seems simple enough to follow. But is that how we actually pray? If you're like me, a lot of my prayers come across as selfish demands rather than the Lord's Prayer. In fact, this prayer seems so much simpler than anything I have ever prayed before and maybe you noticed that too. I can see that this is not only the exact middle of Jesus's sermon, but it is the culmination of everything said before and everything said after this prayer in the Sermon on the Mount—an internal summary in only 10 lines. It is a prayer for the active living in and out of the kingdom. Jesus is tearing the curtain between God and us through this prayer so that we may openly ask the Creator of the universe to revolutionize the world to be like Him and to make us active participants in this transformation.
As for the story of Don Quixote, who, like us, has a Quest, the character lived in the Medieval Period. And a knight is defined during the Middle Ages as "a man who served his sovereign or lord as a mounted soldier in armor." I'd like to apply that definition to us. A man or woman who serves his or her Lord dressed in the armor of God to live in and live out the Kingdom of Heaven day by day. Like knights, our lives are the projection of what we believe and also like knights we must depend on our Sovereign and one another to follow our Quest.
Don Quixote de la Mancha may have actually been a little crazy when he tried to fight those windmills. But his true brilliance, like Jesus, showed when he spoke of his Quest.
 "It is the mission of each true knight—his duty, nay his privilege: To dream the impossible dream, to fight the unbeatable foe, to bear with unbearable sorrow, to run where the brave dare not go, to right the unrightable wrong, to love pure and chaste from afar, to try when your arms are too weary, to reach the unreachable star. This is my quest to follow that star, no matter how hopeless, no matter how far. To fight for the right without question or pause, to be willing to march into Hell for a heavenly cause, and I know if I'll only be true to this glorious quest that my heart will lie peaceful and calm when I'm laid to my rest. And the world will be better for this that one man, scorned and covered with scars still strove with his last ounce of courage to reach the unreachable star."
We are knights of God's will; we serve Him and His people, dressed in the armor of God to live in and live out the Kingdom of Heaven day by day as directed in the Sermon on the Mount. Remember the Quest that Jesus has laid out for us in the Lord's Prayer. Like that fictitious knight of long ago, let us take up arms to battle the giants of our own era, to love and teach close-minded people who can't see their worth, and conquer our own madness—our selfishness. May we see life as it should be.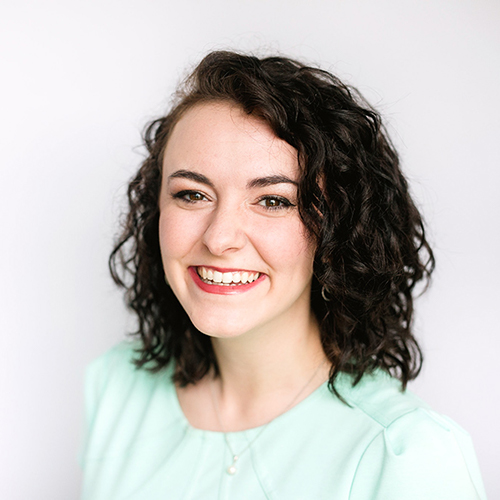 MacKenzie is the Student Minister at Hendersonville Church of Christ. Telling God's story through youth ministry is in her blood. Her father, Mike Lewis, was a youth minister for over 20 years, and her mother, Karen Lewis, has been an English/Speech and Theatre middle school teacher for 20 years. When she was 15-years-old, God called her to be a storyteller for Him through youth ministry.