Last week my parents and I woke up at 4am to witness the Strolling Jim race. My older brother signed up to run the 41.2 mile journey through the rolling hills of Wartrace and Normandy before the coronavirus hit.
The race reorganized once they realized how vital social distancing is to protect others. Only locals were allowed to run and they changed the start times for the 33 runners so they were spaced safely. This meant that families had to be the crew for the runners.
I'm not a runner. In fact, my athleticism is limited to musical theatre choreography, so, please forgive me for being a complete novice. I had no concept of what it looked like to run a race like this. In fact, I thought my brother was crazy for even signing up. I especially had no idea the amount of water and food it took to sustain my brother during those seven hours of running through those crazy hills. After every check-in, I couldn't believe that my brother was making jokes. He remained kind after running up a hill that I would refuse to walk up! Before, during and after he never stopped thanking us for helping him accomplish this goal.
It made me think of Romans 5:1–5 (ESV). "Therefore, since we have been justified by faith, we have peace with God through our Lord Jesus Christ. Through him we have also obtained access by faith into this grace in which we stand, and we rejoice in hope of the glory of God.Not only that, but we rejoice in our sufferings, knowing that suffering produces endurance, and endurance produces character, and character produces hope,and hope does not put us to shame, because God's love has been poured into our hearts through the Holy Spirit who has been given to us."
I'll be the first to say that I thought everything would be back to normal after two weeks of isolation due to the coronavirus. Now, going into the ninth week, I'm exhausted of the waiting and the hoping. But I can't help compare it to the Strolling Jim race. There have been ups and downs to this time albeit slow ups and steep downs, but the way I choose to endure the sufferings of this race is going to reflect in my character later.
Will I choose to let this race conquer my body, my thoughts, my emotions and maybe my faith? Or will I let the race show me my true character and the beauty that God has placed in the background like the hills of Bedford county to help me endure what's to come?
This race isn't easy. It wasn't easy for my brother. He had to train months before and had to know and anticipate the kinds of things he would need us to give him in order to persevere. But none of us anticipated this coronavirus. We may not know what we need.
This is why we have a crew, or a church. We have people who are running, or walking in my case, in the same race. We have people who are reminding us that it's okay to slow down, encouraging us to push through, feeding us and pointing us to the Living Water.
So, be like my brother, and constantly thank your crew with whom you stand, and "rejoice in the hope of the glory of God."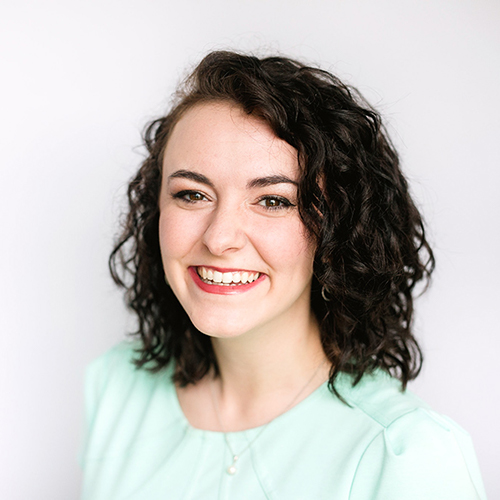 MacKenzie is the Student Minister at Hendersonville Church of Christ. Telling God's story through youth ministry is in her blood. Her father, Mike Lewis, was a youth minister for over 20 years, and her mother, Karen Lewis, has been an English/Speech and Theatre middle school teacher for 20 years. When she was 15-years-old, God called her to be a storyteller for Him through youth ministry.