October 3, 2018
Trunk or Treat
Hendersonville Family
To Our Guests
We can't wait to meet you at Trunk or Treat. The event is entirely free. When you arrive, check-in at our Guest Services tent and then enjoy your time.
What
– Put on your favorite costume and walk the lot for free candy from a variety of creatively-themed trunks.
– Meet Hendersonville firefighters and see a working firetruck.
– Free food, drinks, entertainment for a great evening in Hendersonville.
– Fun, not fright. No scary costumes. Costume weaponry must be restrained. Meaning, no light saber battles, exposed swords, etc.
When & Where
Sunday, October 28, 4-6pm
Hendersonville Church of Christ
107 Rockland Road, Hendersonville
How
A parking team is available to help you find a place to park. Enter through Rockland Road entrances as all others are closed during Trunk or Treat.
Once parked, join us at the Guest Services tent to get checked in and receive your free trunk-or-treat bag.
Volunteer Opportunities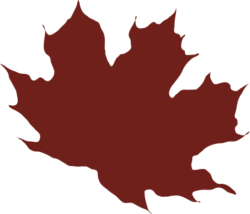 Connect With Guests – Host a Trunk
Hosts incorporate fun themes with their trunk/parking spot. When registering, choose one, two or three spots together depending on the size of your creation. Remember to expect hundreds of children. Plan activities and candy needs well. Some additional candy is provided to those who run out.
No scary or violence-themed trunks.
Donate Candy
We have over a thousand guests attend Trunk or Treat each year. So, we ask for candy donations. Bring bags of mixed candy to the Library from October 14-28.
Schedule
2pm – Setup begins as volunteers set up their trunks. All entrances close to traffic at 3pm and no additional vehicles are allowed to enter. Be on time. If you aren't using your vehicle for your area, park in the designated member parking area.
3pm – We are having a brief meeting to go over details for our members.
3:30pm – Trunk judging begins. We have awards for 1st, 2nd and 3rd place, as well as a special award for best overall trunk.
4pm – Trunk or Treat begins and all activities open.
6pm – Trunk or Treat ends and cleanup begins.
SaveSaveSaveSaveSaveSave
SaveSave
SaveSave
SaveSave
SaveSave
SaveSave
SaveSave
SaveSave
SaveSave
SaveSave
SaveSave