About one year ago, MacKenzie and I encountered scheduling conflicts for the summer plans of 2019. Our original plans had to change, and we had to quickly make new ones. A few calls to trusted friends guided us to the decision to lead our students and some parents to Honduras for ten days. There we built relationships with people who impact the communities in and around Tegucigalpa. We came home from those communities wanting to do more.
Early in our journey, we discovered an organization called Mi Esperanza (My Hope). Their purpose is to empower women. Their slogan proclaims, "Elevate women. Change the world." They aren't wrong. Women in Honduras are severely oppressed. They are taken advantage of and seen as disposable. But, Mi Esperanza is declaring their value and goodness while teaching them trade and skill that provides life-sustaining change as well as the resources they need to break the cycle of intergenerational poverty. Mi Esperanza is giving women hope.
We made a brief visit to the city dump in Tegucigalpa. That might seem small, but distributing 300 ham and cheese sandwiches to people who have made this trash heap their home is anything but insignificant. Thousands of people there do not have the resources to find work, much less a home, and are taking care of their families by digging through other people's garbage. We gave them a small sandwich but, more importantly, we showed them they matter. Thankfully, there are people in Honduras who are investing in this community of people every day.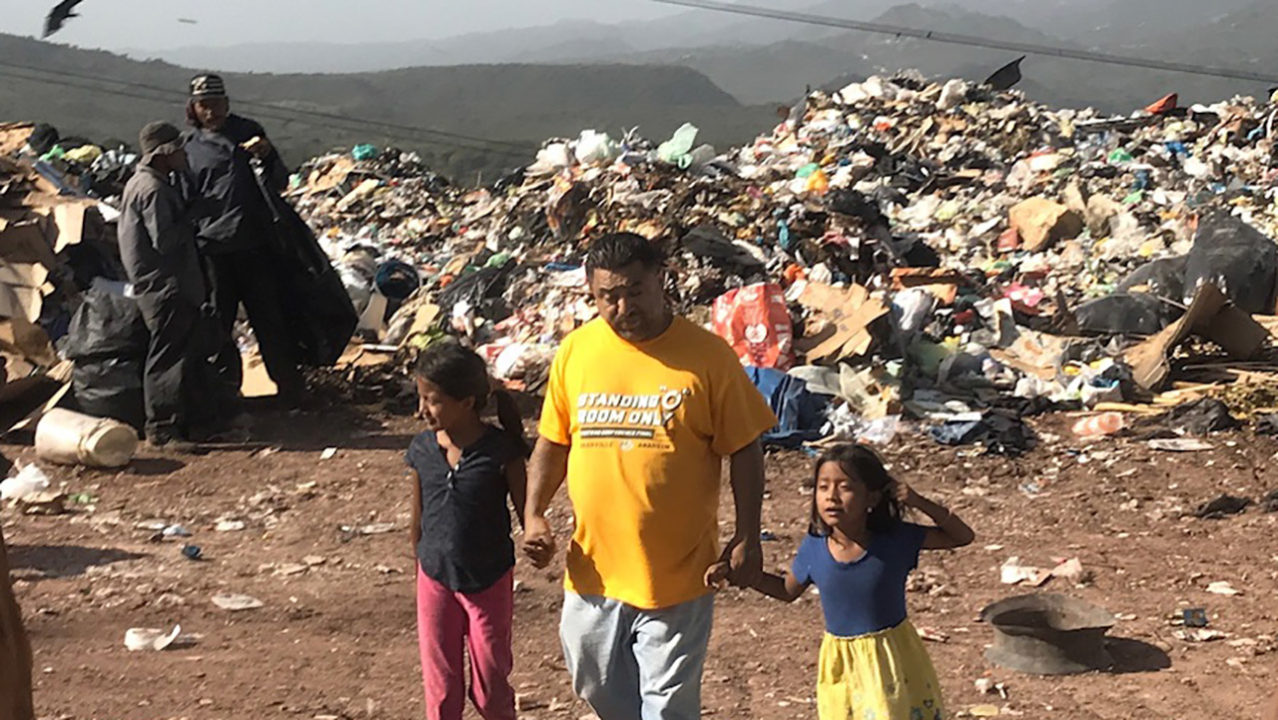 Later, we met a family of four. Libby was a single mom temporarily living with her sister. She has two boys, Marvin and Moises, and a newborn baby girl—so new she was still unnamed. Libby asked us to pray because she didn't know what else to do. Her baby girl had the mumps and Libby couldn't pay for her healthcare because, like most women, she didn't have a job. She also could not feed her boys and was forced to make the impossible decision of whether she would continue trying to scrape by and provide what she could or take them to Jovenes en Camino, the boys home in her community that could give them a place to live, learn and grow. What made her life even more impossible was the depression she was suffering from after her husband had just taken his own life only months before her daughter was born. What could she do—much less, what could we do? Honoring her request we prayed with her and gave her a bag of food that would last her family a month.
On another day, we built a house for Marinetza and her three children. We paid $1850 for the materials for this one-room home. It has a stove, a small table with chairs, one bed and an old bench seat from a minivan. Marinetza's husband physically abused her leading to her brother offering his land as space to build a safe place for his sister's family. It is unusual for authorities to concern themselves with such "small matters" as Marinetza's so her family was her only resource to help find improved living conditions. Her family made an incredible sacrifice to offer her hope.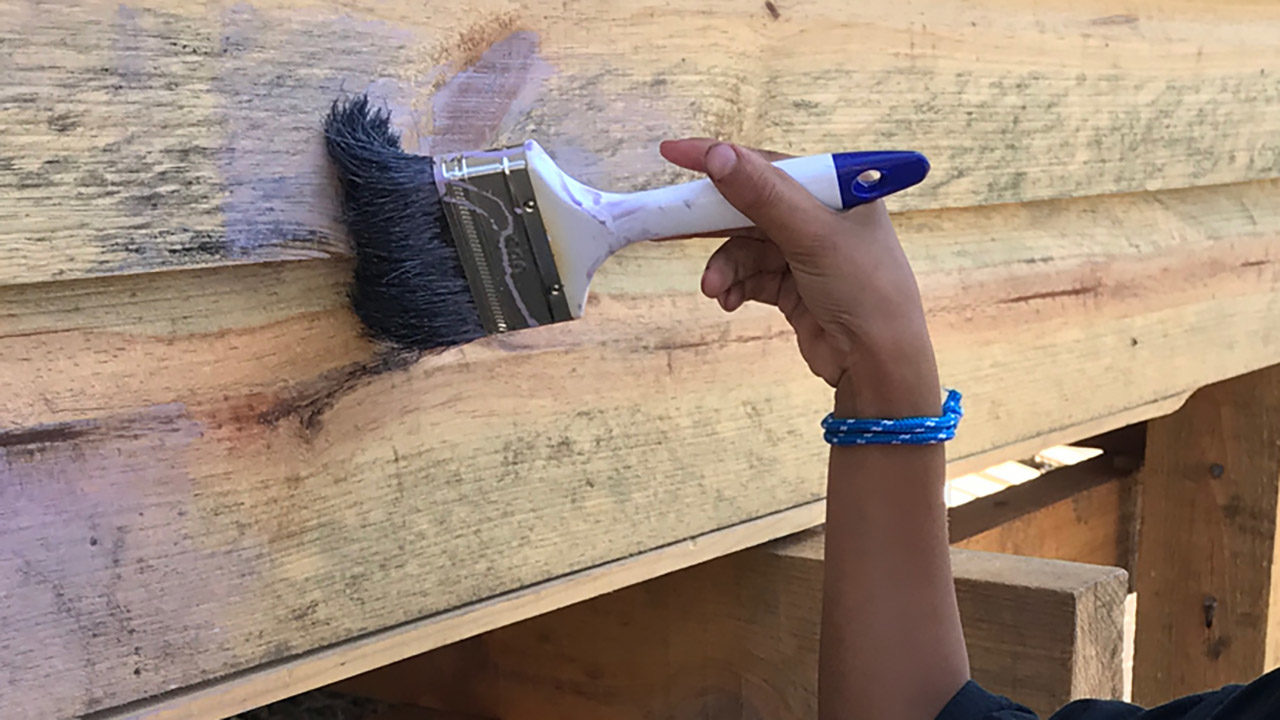 Jovenes en Camino gives 58 boys a home. They are fed. They are given an education. They are shown who Jesus is. The investment that people are making in their lives empowers them for the future. We met those 58 boys last summer and see the community that is being built, cared for and impacted in tremendous ways all around them.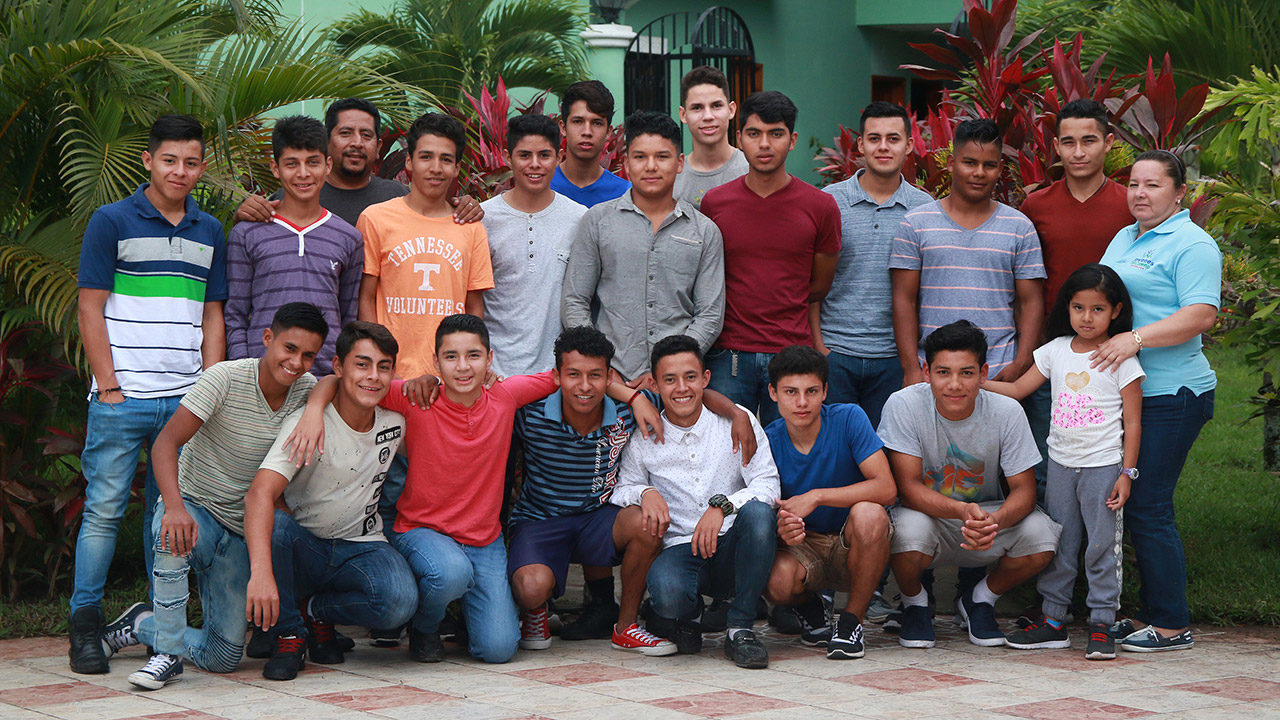 Jovenes is not only a boys' home. It is also a clinic helping over 3,000 people each year. It is a pharmacy that administers medicine to the people of El Zamorano. It is a center for education that gives students a safe place to learn and grow so they can discover sustainable ways to escape the intergenerational poverty that affects more than 80 percent of the population in Honduras. At Jovenes, we saw and experienced the joy of being a part of an organization that is giving more life to the boys within their walls and increasing the standard of living in the community outside their walls.
Poverty is an issue worldwide. There is poverty all around us, even in our community. We should do something about it. We have the resources that many others do not. However, poverty affects three times as many people in Honduras as it does in our nation. Through what we experienced last summer we saw ways to build communities and help to sustain life for those who are experiencing a kind of poverty that we may never witness. We can participate in sustainable change. Whether here or there, we can give more life. We can and we should. Our world needs it and our God has chosen us to be an active part in His reconciling of this world.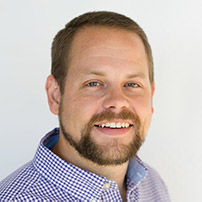 Shelby is a Student Minister at Hendersonville Church of Christ. He married his wife, Jessi, in 2008. They are parents to three sweet (and rowdy) children, including two girls, Ezra Kate and Eli Reese, and one boy, Knox. Despite his brokenness, Shelby strives to show students the love of Jesus and give them the opportunity to grow deeper into a relationship with the Lord.