Anyone who knows me knows how much I love theatre. I did my first musical at age four, and it started a lifelong love for storytelling and the arts. It shouldn't be any surprise to you then to learn how big a fan of Hamilton I am.
I first heard about Hamilton while it was still off-Broadway in 2015. I had zero interest in it. A hip-hop and rap musical about one of our nation's founding fathers, Alexander Hamilton? I honestly thought it sounded terrible.
I listened to the album all the way through in November of 2015 and fell in love. I saw it for the first time in London when visiting my family last fall because it was cheaper there than everywhere else. I thought I loved Hamilton before I saw the show, but I can't describe how much of an impact the ending had on me once I finally saw it. Now after seeing it multiple times on Disney+, I am able to articulate how it's impacted me as a Christian.
Side note: If you have Disney+, you have access to the original Broadway cast production of Hamilton. If you're reading this and you haven't seen it, then stop now and go watch it. Warning: It is PG-13 and there is quite a bit of language and some suggestive material.
One of Hamilton's major themes is legacy, what lives on from you after you're gone. In fact, one of the lines Alexander Hamilton says is, "What is a legacy? It's planting seeds in a garden you never get to see." If you read my last blog post, then you know that hit home hard core.
I love that the show talks about legacy because we see the good, the bad and the ugly of several of the founding fathers in this show. We are confronted with the fact that they were human, and, as much as their ideas were amazing, they fell short to the ideals they put forward.
However, the show doesn't just showcase the legacy of the fallible founding fathers; it brings to light women whose legacies went unnoticed, one of whom is Eliza Schuyler Hamilton, Alexander's wife.
Throughout the show, the audience gets to know her, celebrate and even mourn with her. She's seen as a secondary character. She's more of someone in the background. It isn't until the end after Alexander's death by duel that we find out her incredible contribution to her husband's legacy included establishing the first private orphanage in New York City. That's just one example of her 50 years of service after his death.
The end of the show when Eliza's half century of service is revealed, the chorus is singing, "Who Lives, Who Dies, Who Tells Your Story." We are reminded again that the seeds we plant are going to grow and produce fruit in a garden we never get to see.
As a Christian, I already feel major responsibility for my actions. I understand how my actions affect more people than just myself. However, this part of the show made me realize how critical it is that we invest our time, resources and even our entire beings to service that tells Jesus's story, like Eliza told Alexander's.
Hamilton makes me think of Matthew 25:14-30. Jesus tells a parable about bags of gold or talents. Three servants are given bags of their master's money. Two of them doubled the amount they were given while their master was gone. One hid the money and earned nothing—not even interest. The master calls this one lazy.
I may not have control over what seeds I plant will produce fruit, but I don't want to leave a legacy of laziness. God has given me talents. I want to use them to serve like Eliza: one where every seed that grows in that garden I never get to see always points to Jesus's story, to His legacy.
So how will we invest our lives—our time, resources and entire beings—to the telling of His story?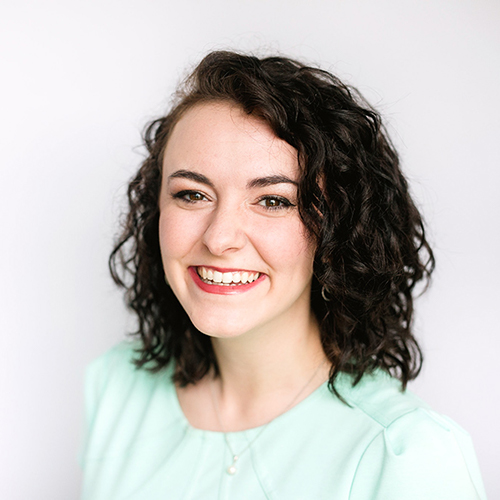 MacKenzie is the Student Minister at Hendersonville Church of Christ. Telling God's story through youth ministry is in her blood. Her father, Mike Lewis, was a youth minister for over 20 years, and her mother, Karen Lewis, has been an English/Speech and Theatre middle school teacher for 20 years. When she was 15-years-old, God called her to be a storyteller for Him through youth ministry.