December 3, 2018
Year-End Giving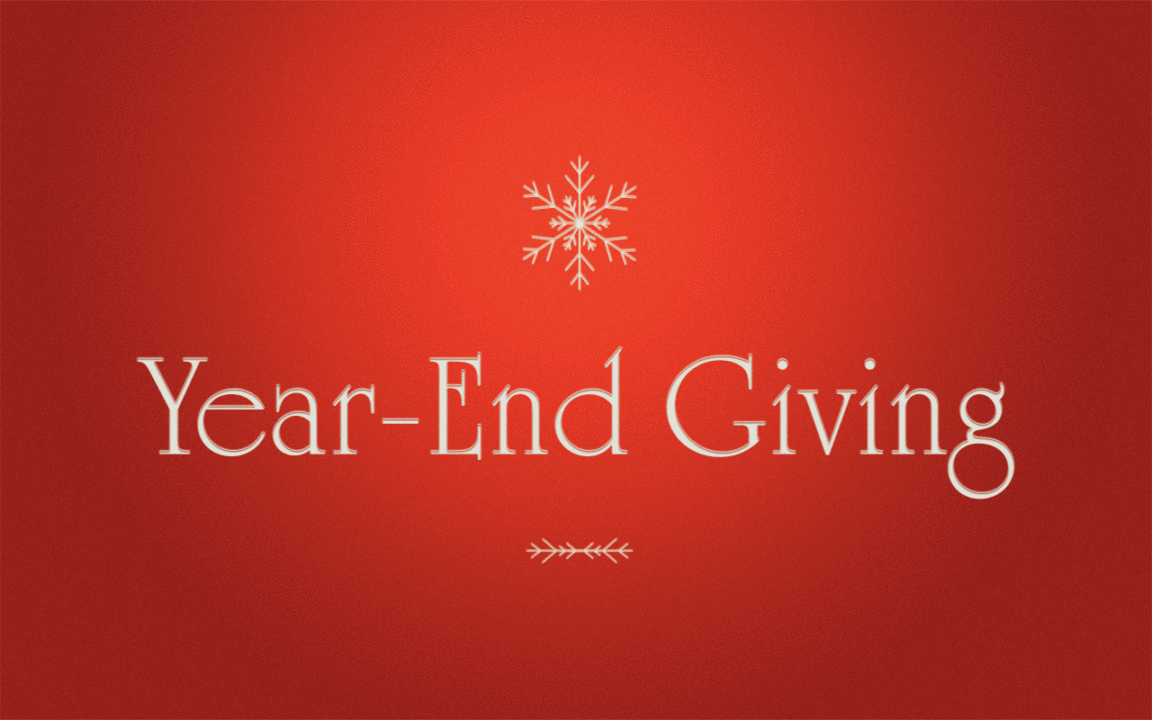 Watch
---
Listen
Subscribe: Apple Podcasts | Android | Google Podcasts | Spotify
---
Read
Many of you attended our conversation with the congregation a few weeks ago where we expressed the optimism and encouragement felt by the entire eldership. This is driven by a renewed spirit and the positive trajectory we feel in our church. We are so excited about where God is leading us with the help of our staff, deacons, and all of you.
This optimism also applies to our financial position and health. We shared at the meeting that though we are below our Giving budget year-to-date, when you compare our total revenue to total expenses, we are very close to break-even. Said another way, we have kept our expenses in line with our income. This has put us in a great position to end 2018 and look toward the plan for 2019.
As a part of that plan, we want to make you aware of three major initiatives that we will begin addressing in the first quarter of 2019 and ask for your help today.
First, we are committed to aggressively address our debt. This debt was incurred from the renovation of the Adult Annex and connector hallway several years ago. Due to our healthy position and to confirm our commitment, the eldership has decided to apply a larger lump sum toward the note immediately. We will need to close out the year to have an exact number, but we have committed to take that step as well as create a plan to pay off the remaining debt as soon as possible.
Second, we own Whispering Pines Camp and as some of you know, the camp is aging rapidly and is in dire need of upgrades and maintenance throughout. Jim Lawson is doing a wonderful job as caretaker and so many of you have been blessed by Whispering Pines. In order to be good stewards of this blessing, which must invest in it well above our normal budgeted upkeep.
Third, this room that we are sitting in is using a sound system that is over 20 years old. We have patched it over the years but have heard from many of you that it is difficult to hear and hear clearly. We want to avoid all distractions possible in our worship, and the sound is one we can address through a larger investment.
The total cost for the sound system and Whispering Pines upgrades will be approximately $300,000 and we will begin work in early 2019. Today we are asking for everyone to prayerfully consider what you can give to help us with the costs of these important projects. We have designated Sunday, December 16th, two weeks from today, as our Special Offering Sunday and we hope to make a significant dent on that day. At the end of the year, we will look at total giving and earmark all giving above our expenses toward these projects. If you will not be here or can't give on December 16, we will be accepting gifts the entire month.
The eldership solicits your prayers and support as we work to be good stewards of what God has blessed us with. If you have any questions please ask any elder. Again, we thank all of you for making the work that is done here possible by the giving of your resources and talents.
– the elders
***
Give during the Offering on Sundays or online now.